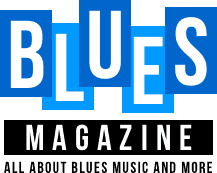 Johnny Rae Lee & The Blues Boys - Reflections
Format: CD - Digital / Label: 724160 Records DK
Release date: April 17, 2019
Text: Gerrit Schinkel
Canadian blues singer, guitarist and songwriter Johnny Rae Lee was born on May 19, 1973 in Toronto. His style is a combination of authentic and contemporary blues, both electric and acoustic. Because he thinks you have to learn to understand the blues very young, he makes a musical study trip to Mississippi and New Orleans at a young age. In addition to 'hanging out', he plays with local musicians from Mississippi and New Orleans. After his return to Canada, he continues to play the blues in the local clubs of Toronto.
In 2000 he was invited by Eco Art to participate in 'Young International Talents' and made a small tour through Italy. From 2005 - 2010 he plays with a number of musical friends in the Rolling Papers Blues Band at various blues festivals. They are also in the supporting act of Eric Bibb and Poppa Chubby.
His debut album 'Stories' will be released in 2016, an album with 10 acoustic and electric blues songs with different life stories and experiences. For example, Lee wrote the song Dreaming just after the 2015 terrorist attacks in Paris.
The new album from Johnny Rae Lee & The Blues Boys is called 'Reflections'. The Blues Boys are the musicians Lee met in the late 90s, drummer Corrado Della Luna, who also plays on Stories , and bass player Dario Iovino. Roberto Gianni plays keyboards on the new album.
The album opens relaxed with the story of 'the pride of old Tennessee', the rooster Mr. Roy . Nice and relaxed blues with acoustic and electric guitar work. Beautiful and bright guitar work can be heard in the funky Drive The Blues Away . The rhythm section is fine and that is also true in the up-tempo rocking Release Me.
Organist Roberto Gianni reports in the wonderful slowblues Upside Down , with cutting guitar solos by Lee. Brother is a real band number in which Lee recalls stories from his youth. One of the nicest songs is As I Watch You Grow , with an acoustic guitar intro and beautiful mouth harp solos.
After the boogie Traveling Managain the mouth harp is next to the electric guitar solos in the soul blues Blues In Your Soul. Older is another beautiful slow blues with organ and guitar. The final track, the funky Blues On You, is supported by the tight rhythm section, over which Lee pours out another spectacular guitar solo.
Conclusion:
Johnny Rae Lee & The Blues Boys have pleasantly surprised me with 'Reflections'. A nice album.